We are huge fans of SUSHI MARCHE. It has to be the freshest,tastiest sushi in the city. The bad news: you can't eat in! Which is what we love to do, so we don't eat it often enough. You can find good sushi also at http://www.districtsushi.ca/ in riverside. In my opinion leslieville/riverside is a lacking a great dine in sushi restaurant and a great location to open one would be on Gerrard Street East.
www.sushimarche.com
1105 Queen Street East Toronto, ON
(416) 463-0114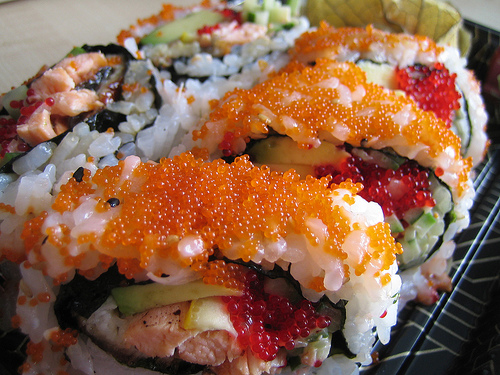 Comments
Comments. Tell us what you think...