Fortis Fitness
Where? 276 Carlaw Ave, Toronto 416-465-4777
If you are someone who is looking for a gym that is; no nonsense, well equipped, grunt it out workout centre, then this is the gym for you! No glitzy washrooms here. For the most part everyone training here means business. Very little talking or socializing going on but everyone has a friendly attitude and are courteous to each other. I am currently a member here and working with a personal trainer Jocie who has completely changed my attitude towards getting in to the gym. Between my training sessions and some changed eating habits I have lost 16 pounds in the last 2 months (I strongly recommend Jocie).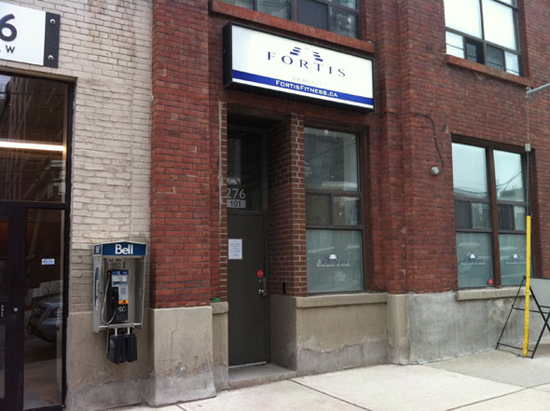 And if you're looking for another place to buff your body in Leslieville check out Crossfit.
Comments
Comments. Tell us what you think...