Strickland's Choice Meats 
Strickland's is a classic, old school Butcher shop that has been in business long before the term Leslieville even existed. Two brothers currently own and operate the shop that their father started many moons ago.  They certainly know what they are doing! Order your turkey's well in advance for Christmas and Thanksgiving.
245 Greenwood Avenue,Toronto
416-461-9192
Web:  Say what? There was no internet in 1950 🙂
Rowe Farms Leslieville
Rowe farms is a high end, all organic shop that features beef,poultry,pork,lamb,eggs, and deli products. The prices aren't cheap but the quality is fantastic!
912 Queen Street East,Toronto
416-461-4383
Web: http://www.rowefarms.ca/leslieville.html
Meating on Queen
Meating is a family run business with a good selection of organic and home made products including tasty sausages. Prices are more competitive than other organic butchers and the service is great! We would recommend checking it out for sure!
1160 Queen St E
(416) 461-7500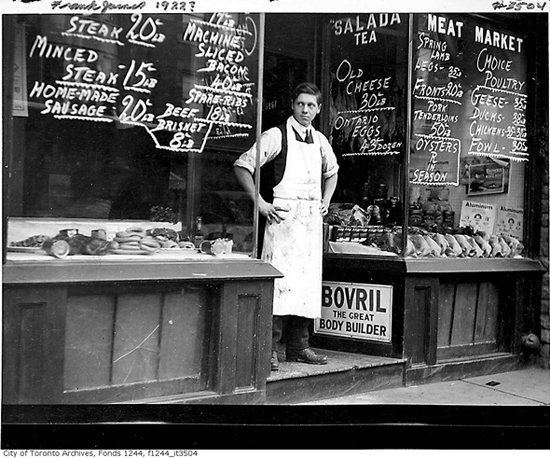 Comments
Comments. Tell us what you think...