Don't Miss: Leslieville's SummerLust!
Hop over the Don Valley tomorrow night to celebrate the arrival of Toronto's favourite season.
FROM: THE GRID
The sweltering heat outside certainly makes it feel like summer is here, but technically, the official arrival of everyone's favourite season happens tomorrow, and Toronto's little neighbourhood that could has big plans to ring in its arrival with a party called SummerLust.
Thursday, June 21st is, of course, the longest day of the year, and Leslieville will soak up every moment of that sunshine with a fun-filled evening of boutique shopping, gourmet snacks, and live music. A total of 45 businesses will stay open until 10 p.m., entertainers will line the streets, and the charming character of this east-end 'hood will be on full display. So hop over the Don Valley tomorrow night and live it up—winter isn't too far off!
Thursday, June 21. Queen Street East from Logan Avenue to Vancouver Avenue. Free. All ages. 6 – 10 p.m.
More info at : http://eatshopleslieville.wordpress.com/2012/06/02/leslieville-summerlust/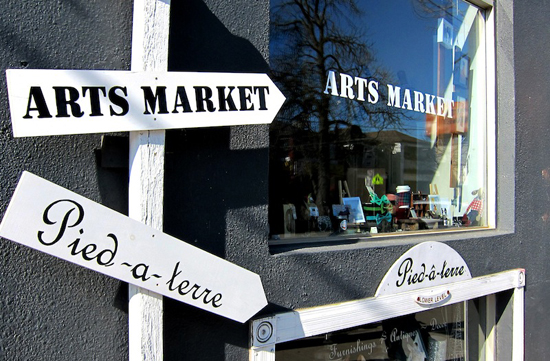 Comments
Comments. Tell us what you think...