Project Gallery will be featuring Toronto-based artist, Lesja Cymbaly, in it's latest solo exhibition. The show will run from 
November 6th – November 12th
 and there will be an opening reception on 
Friday November 7th from 6-10pm

. 
This series of illustrations by Lesja Cymbaly are primarily the 
result of a chance encounter with a sketching group in Savannah, Georgia.
 This meeting led to an invitation to draw with professors of the Savannah College of Art & Design, participate in the portrait group at the Telfair Museum, and go on the Wildacre's Retreat to North Carolina as part of the Savannah Sketchers & Sculptors. 
The body of work on display is the artist's response to this rich arts and culture experience
. Lesja's previous exhibition in Canada was in the Distillery District in 2013.
Lesja Cymbaly (b.1950, Canada) is an artist and illustrator who received her BA from the University of Windsor, BED from Lakehead University, H.BFA from York University, and her MFA from Queen's University. During which she illustrated a book for Professor PR Campbell, and received the Queen's Graduate Award. As a member of the Director's Guild of Canada, she worked in the art department on movies and television. She later designed and decorated films, offices, restaurants and private homes. Currently Lesja divides her time between Savannah, Georgia and Toronto, Ontario.
Please find attached the poster for this exhibition.
Project Gallery
1109 Queen St E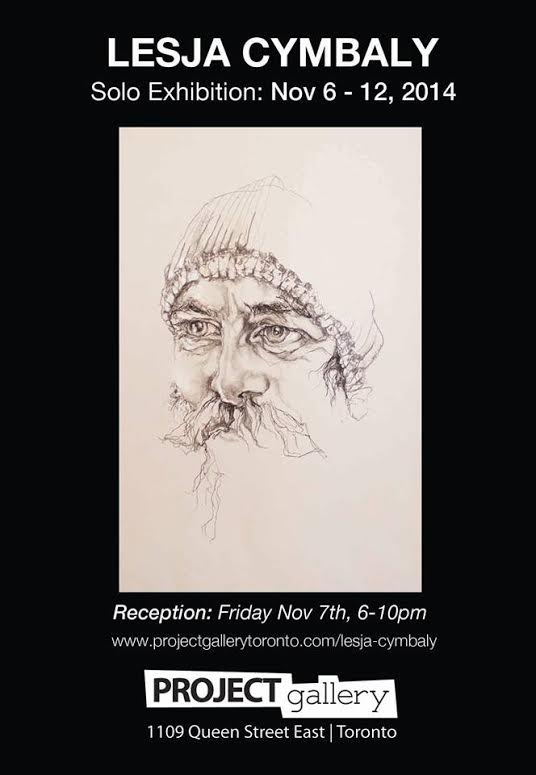 Comments
Comments. Tell us what you think...