A Bacon Battle Royale!!
Local wild boar, pork & tofu bacon presented by vendors and special guests competing head to head for the Golden Spatula.  Including Le Papillon on The Park, Skin + Bones Wine Bar, T.O. Ceviche Bar, Glas Restaurant and more!
Baconfest, August 18, 9 a.m. – 2 p.m., Leslieville Farmers' Market, Jonathan Ashbridge Park (one block West of Queen & Coxwell)
Winner announced at 1pm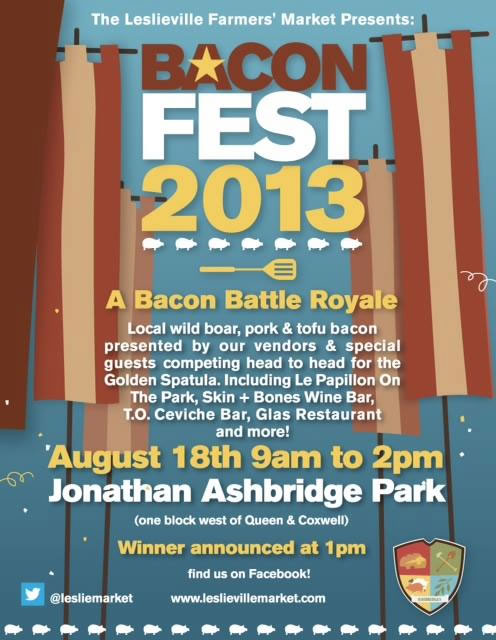 Comments
Comments. Tell us what you think...