Prohibition Gastrohouse
Where? 696 Queen Street East, Toronto 416-406-2669
They opened approximately 5 years ago by an old friend/colleague of mine, Michael Summerfield.  This large beautiful gastro pub has an amazing oval shaped bar located directly in the centre of the space.  It features tons of carefully chosen beers from around the world as well as an amazing selection of fine spirits.  Beyond this, the food is outstanding.  My personal favourite would be the nachos covered in pulled pork!!!  The grilled cheese is also to die for.  During a mid week day off you can enjoy a pint at the bar being served by none other then Michael's mother.  The weekend evenings are busy and quite often feature DJ Barbie who is also an old friend.  I enjoy all the staff and strongly recommend this spot!
P.S. They also have a 'happy hour' that is between 3-5pm as well as 10-12pm.  where they serve premium spirits (like Patron! For $5).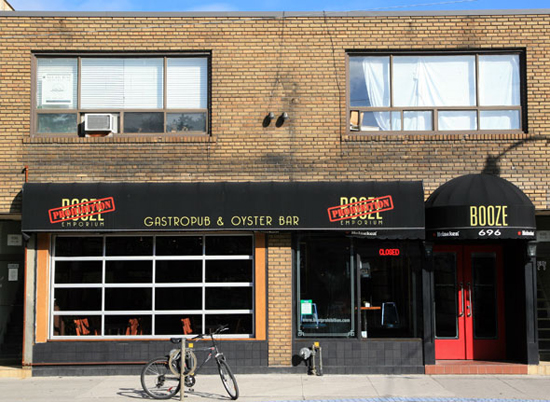 Comments
Comments. Tell us what you think...