As we approach the end of Summer there's no better time to explore all the gifts that Leslieville has to offer. Whether you live in the neighborhood or are visiting for the first time, you'll be quick to discover all the best-kept secrets from this corner of Toronto.

1. Try the Brunch at Bonjour Brioche
Whether it's sunny August or frigid January, frankly it's always a good time to drop by Bonjour Brioche. The Brunch is what makes it worth each trip for me, but what the café is really known for are the deserts. You'd be hard pressed to find a bakery this good anywhere else in the city.  While in Riverside, it is on the border of Leslieville- it makes for a great introduction to this side of the city.
http://www.bonjourbrioche.com/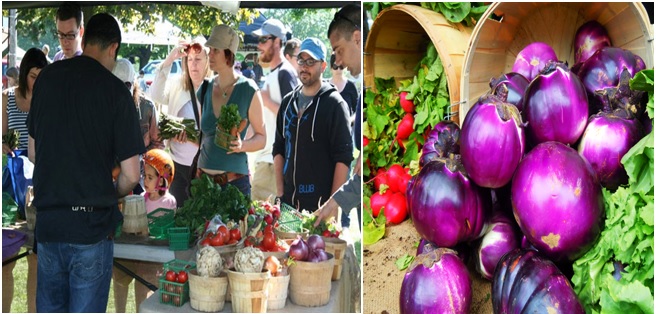 2. Visit the Leslieville Farmers' Market
This one is great for the family! Every Sunday from 9am-2pm, Jonathan Ashbridge Park is full of local farm-grown fruits & vegetables and grass-fed meats. Whether you're looking to buy fresh groceries or take a walk through a buzzing community, the Leslieville Farmers' Market is something to experience.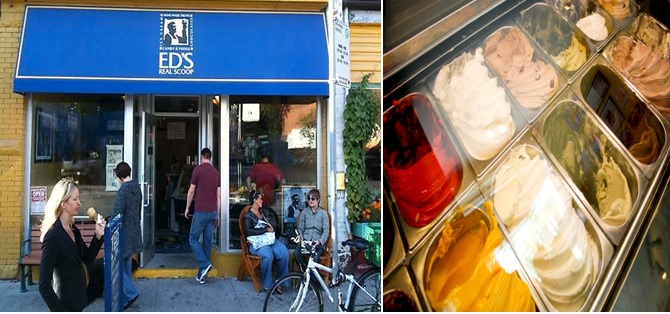 3. Grab Ice Cream at Ed's Real Scoop
It isn't summer till you've cooled off with an ice cream cone. Nothing fits that bill quite like a scoop of home made vanilla or chocolate at Leslieville's Ed's Real Scoop. With 125 flavors to choose from they are sure to satisfy whatever your frozen desert idiosyncrasy is.

4. Spend A Summer Night at Le Papillon on the Park
There is a little piece of Montreal down the street and you can find it at Leslieville's Le Papillon on the Park. They offer authentic French-Canadian cuisine. Having dinner on their tree-lined patio is well worth moving a birthday dinner from December to August.
http://www.lepapillonpark.com/

5. Take A Walk Down Queen Street East
Leslieville is one of Toronto's best-kept secrets. Historically the center of the light and film industry, it is now a burgeoning center of Toronto culture. Stroll down Queen Street East and window shop the vintage furniture stores, stroll through the design outlets, and grab a drink at a local pub. You'll always find something that is unique to this great community.
Comments
Comments. Tell us what you think...