The Jeffrey Baldwin statue has now reached its fundraising indiegogo goal! This monument will serve as a reminder that our neighbourhood won't stand for child abuse.  Leslieville residents and other Canadians have spoken loudly! At the time of this blog entry the campaign is at almost $28,000!
Click here for the page.
 We would like to thank  Todd Boyce the organizer of the indiegogo fundraiser that made this happen. We proudly supported this as well as many neighbours.  We look forward meeting Super Jeffrey in the park and welcome our neighbouring friends from riverside, riverdale and the beach to come and say hi!
This announcement comes on what would have been Jeffrey's 17th birthday.
Remember we must speak for those who can't or won't.
If you know a child who is being abused SPEAK UP. Please contact CAS if you suspect abuse!
Click here.
Make your children aware that child abuse is wrong as well.
Todd tweeted out this artist rendition sketch of how the monument will look. All made of brass! It will be really something.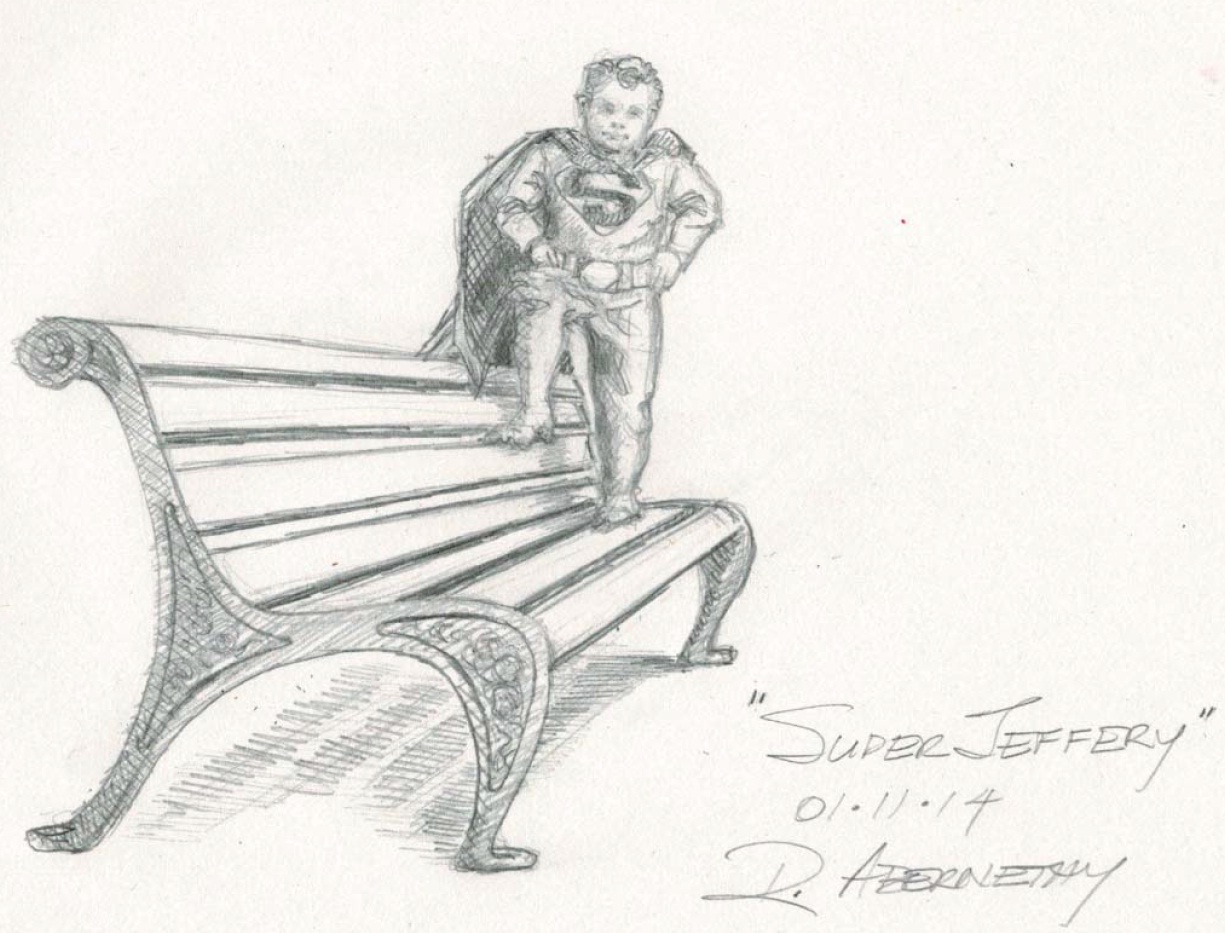 Comments
Comments. Tell us what you think...