Wondering what June has to offer in our neighbourhood? Have a look below at some of the exciting options for the upcoming month.
Do you know about an event that you belongs on the list? Feel free to leave a comment and let us know!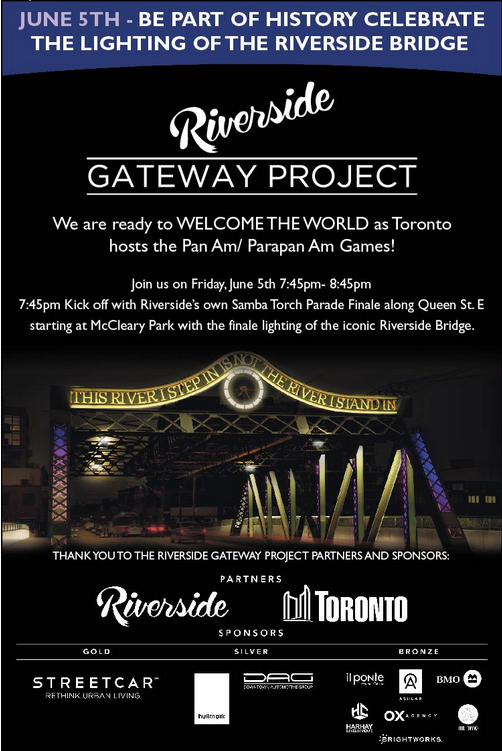 June 5th 6:30PM- 9:00PM
Meet at McCleary Park for games and refreshments at 6:30PM.
Parade and Bridge Lighting from 7:45 PM- 8:45 PM
For the past three years the Riverside BIA has been leading the charge to light up the Riverside Bridge. We invite you to celebrate with us in the lighting up of this landmark gateway to Toronto's Riverside. There will be live music and different animations that commemorate this exciting achievement.

Saturday June 6th 1:00 PM-6:00 PM
The Riverside District (Located on historic Queen St. East between the DVP and Empire Ave) is hosting their annual spring Eats & Beats StreetFEST – this year, with a Pan Am flair, celebrating Pan Am's TO2015 IGNITE! The festival will showcase Riverside's family-friendly food outlets and unique small town in the big city atmosphere, with a Caribbean and Latin twist.

Riverside Artwalk
Saturday, June 6 & Sunday, June 7, 2015
Held in the Riverdale area, the Riverdale Art Walk is help primarily in Jimmie Simpson Park
Join us for the first outdoor art show of the season featuring original fine art – photography, painting, sculpture, fibre, encaustic and more. Over 170 local artists will be onsite to discuss their work; a great opportunity to take home that perfect piece at a great price.
Highlights:
Gallery Wall – showcasing all artists in the park
People's Choice Awards – a  chance to WIN
Guided Art Walk along Queen Street East
Eats and Beats Celebration
Participate in the East Side Story Collection Project
FREE Popsicles to first 1000 visitors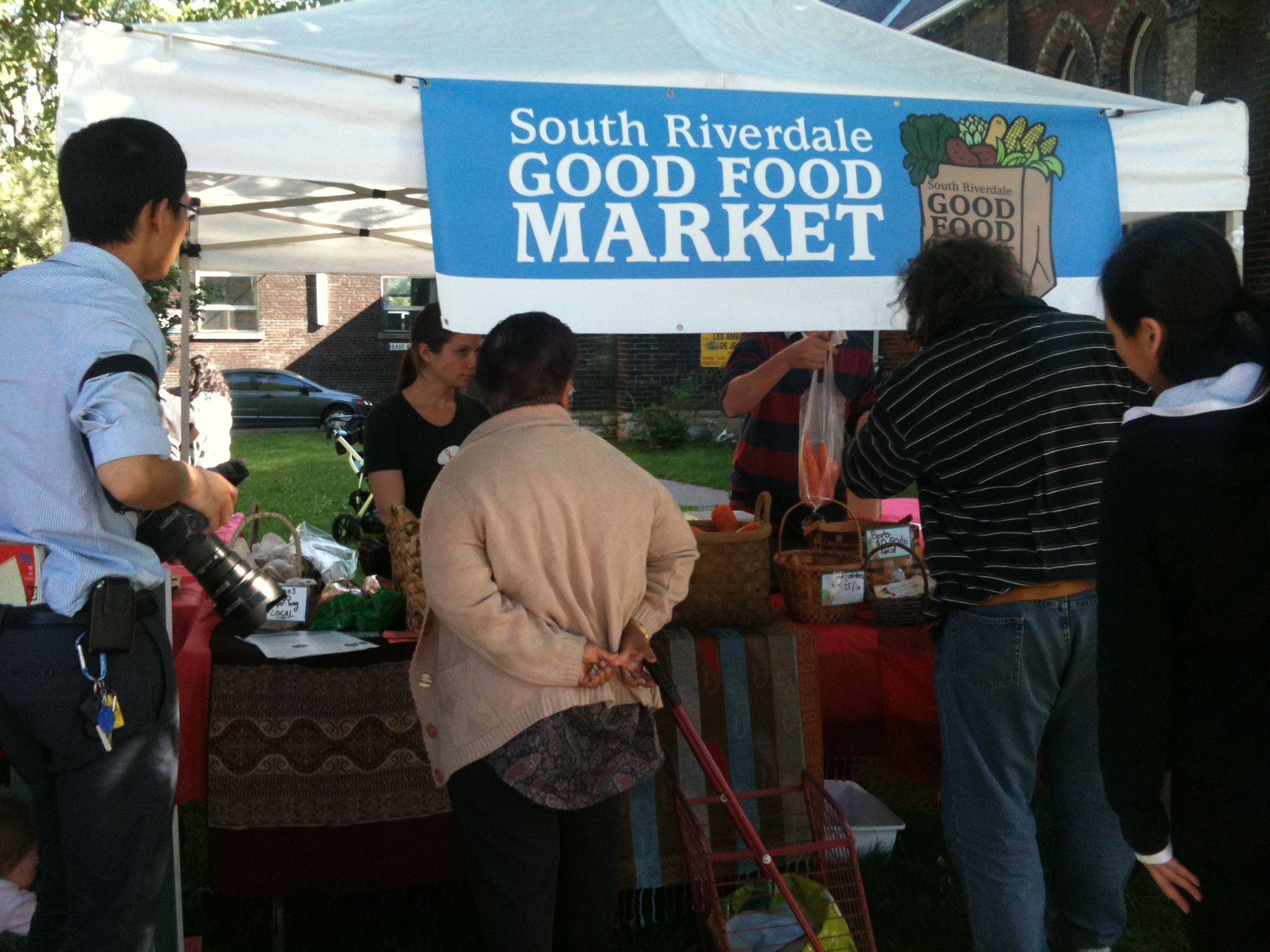 Every Thursday starting June 4th from 2:00 PM- 6:00 PM
Outside 765 Queen Street East – Ralph Thonrton Community Centre
Riverside Good Food Market is a community initiative, in partnership with the Riverdale Food Working Group, composed of community members and organizations striving to make Riverdale a food friendly and food secure neighbourhood. For more information, visit their website at www.riverdalefood.org.
Comments
Comments. Tell us what you think...