In this email you will find:
Riverside

Walks: Back

October 10th

– Let us know what you're doing for Thanksgiving Weekend!
Environment Day Saturday Sept 26th
Public Consultation on Sidewalk Cafes
Is your Business Accessible? Tell your Customers
Do you have Free Wifi? Let us know
Digital Main Street
Reduced Rate For

Riverside

BIA

members for the Fall Home Show

Riverside

BIA

AGM Save the Date
Neighbourhood News
Riverside

Walks: Back

October 10th

– Let us know what you're doing for Thanksgiving Weekend!
On Saturday, 
October 10th

,

Riverside

Walks
 will be back, and we're billing it as the perfect activity for Thanksgiving weekend (which it will be!). As part of this event, the
BIA
has its last Sidewalk Sale permit of the year and 
all

BIA

businesses and organizations are welcome to use their sidewalk space
 for promotions, tasters and more anytime from 
October 9 to 11
, 
9AM to 9PM
.
BIA
staff will be dropping off a letter and poster with details to you in the coming week
.
Here's what's happening on 
October 10th
:
Enjoy fresh blooms at the Toronto Flower Market's last event of the season (659 Queen St E from 

10AM-3PM

).
Join the FREE Guided

Riverside

Walk led by Megan Sheppard: learn about the

Riverside

neighbourhood's fascinating history, as well as the inside scoop on exciting current and future plans (starts at il ponte 625 Queen E. @ 

11AM

, ends at The County General 698 Queen St E. @ 

1pm

).
Take in

Riverside

Thanksgiving shopping and tastes while in the neighbourhood (blog to come!)
As always, we'll be promoting all that
Riverside
has on offer for Thanksgiving weekend. 
If you are doing a promotion, special, or in-store event, please let us know via marketing@

riverside

-to.com so we can blog about it, or simply share it with #RivertsideTO!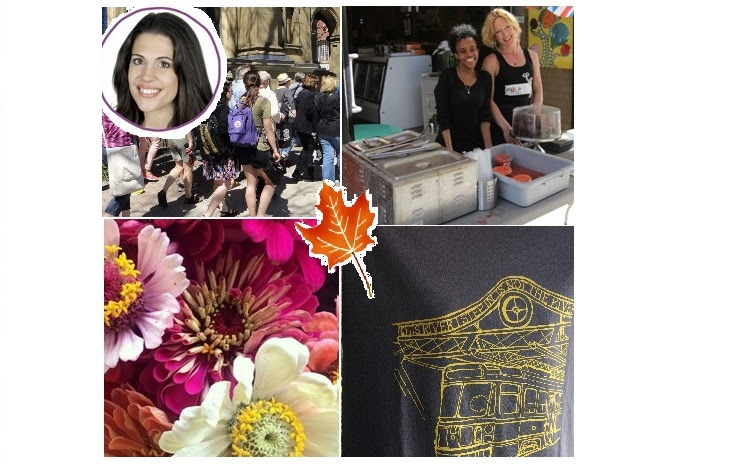 Environment Day
This Saturday, September 26, come by Riverdale Park from 10am – 2pm for my annual community Environment Day. This year I've arranged for a shredding truck from Carbon Neutral Shredding so you can destroy your confidential documents.
Featuring
Shredding Truck from Carbon Neutral Shredding
Free compost
Cycling & maintenance tips from Ward 30 Bikes
Free coffee from Merchants of Green Coffee
Riverdale Historial Society
LiveGreen
Toronto Parks & Trees Foundation
Not Far From the Tree
Services
Exchange damaged green bins for a new one
Drop off for recycling or disposal – computer equipment & peripherals, AV equipment, household hazardous waste (paint, cleaning supplies, etc)
Donate supplies for reuse for schools – art supplies, buttons and keys, clipoards, cork board, records, CDs, books, costume jewelry, dress-up clothes
Donate for re-use – sporting goods, books, medical equipment (eg. glasses, canes), small household items (eg. dishes, utensils), textiles, non-perishable foods
Notice – Consultation Sessions Public input invited on Sidewalk Café and Marketing Displays By-law Harmonization and on Guidelines for Sidewalk Cafés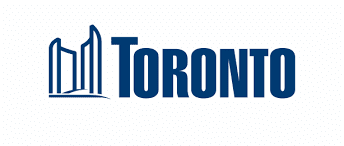 The City of Toronto is conducting a review of the bylaws governing sidewalk cafes and marketing displays on the public right-of-way (sidewalks). Currently there are 6 different by-laws regulating these activities. The objective of the review is to harmonize these bylaws so that consistent standards and permit processes apply across the city; and to review permit fees for these sidewalk uses. At the same time, guidelines are being
created to help inform the design and layout of sidewalk cafes to ensure sidewalks, and cafes located on sidewalks, are both safe and accessible.
The draft bylaw and guidelines have been developed based on feedback from a series of public consultation meetings and surveys conducted with stakeholders in the fall and winter of 2014.
The City is holding the following information sessions to obtain input on the direction of the draft bylaw and guidelines:
Monday, September 21: Metro Hall Room 310,

6:30pm – 8:30pm

Tuesday, October 6

: Toronto City Hall Committee Room 2,

9:00am – 11:00am
Please contact Hamish Goodwin at 416-338-5763 or hgoodwin@toronto.ca if you have questions about the harmonization of the sidewalk café and marketing by-laws.
Questions about the Sidewalk Café Guidelines can be directed to Chris Ronson at 416-392-8008 or cronson@toronto.ca.
Visit www.toronto.ca/mlshaveyoursay for more details about the review.
Is Your Business Accessible? Tell
Your
Ccustomers Using ACCESSNOW.CA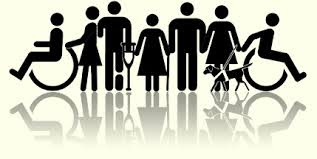 Accessnow.ca uses crowdsourcing to pin-point the accessibility status of locations on an interactive map. Please add your accessible business or organization, or any other accessible location that you know of – please share widely!
Do You Offer Free Wifi To Customers? Let Us Know

Offering free WIFI is a great and simple way to bring more customers to your location. We're preparing a blog to let our over 4,000 Twitter and Facebook followers know about what spots in

Riverside

offer free WIFI. If you have it, please let us know!!
 Digital Main Street
TABIA has been working in partnership with the city of Toronto and other partners to create a program named Digital Main Street. This program is aimed at enhancing the digital capacity and adoption of BIA members to assist with enhanced sales, business practices and customer engagement.
The first phase of the project is the development of an online portal, which provides vetted and reviewed digital service providers. In addition, on-boarded retailers will have access to curated content and case studies/best practices on the use of digital technologies and services.
Learn more by staying in touch and signing-up through the site: www.digitalmainstreet.ca.
Reduced Rate for

Riverside

BIA

members for the Fall Home Show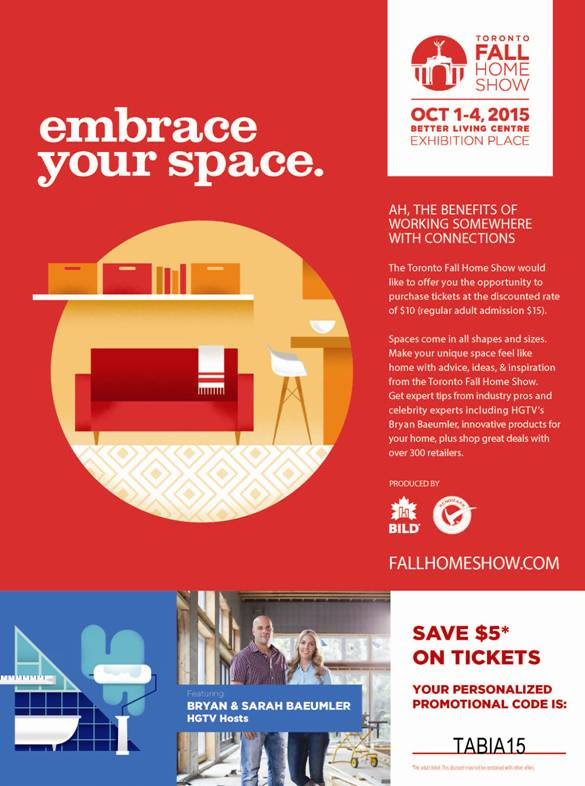 Riverside

BIA

AGM Save the Date


Riverside

BIA

's AGM is planned for

October 7th

at the Ralph Thornton Centre from

6-8pm

.More details to come.
Please RSVP at office@

riverside

-to.com
Client Appreciation Night at Dimensions
On
Wednesday, October 21
, from
6:30 pm to 7:45
, Dimensions is hosting a Client Appreciation Night. Join Dimensions Custom Framing for wine, nibbles, music, mingling, and an inspirational talk by multi-talented corporate trainer 
Bruce Mayhew
.Development seminars and art galleries don't normally go hand in hand, but Dimensions think you'll like this one: Bruce will be talking about time management, and giving us some practical tips on how to prioritize what's important in our lives and fine-tune your work/life balance.
Please RSVP to art@dimensionsframing.com by Tuesday, October 6, and put "Client Appreciation Night" in the subject line so we know you're coming.
RTC Updates September Activities at the Centre!
A number of important events and activities will be taking place, or starting up, at the Ralph Thornton Centre this September.
RTC Annual General Meeting – Wednesday, September 30th


After-School Program
RTC is excited to be partnering with the Eastview Boys and Girls Club for the return of after-school program-ming at RTC. Beginning September 8, this program will offer children 6-12 years old a safe, stimulating, and su-pervised environment from3:00—6:00 PM, at a very reasonable fee. For more information on this program, check out the information on the back page of this Up-date, or contact us at info@ralphthornton.org or 416-392-6810.
The Ralph Thornton Centre  at 765 Queen Street East, is open for community programming from 9:00 AM to 9:00 PMMonday-Saturday, and on Sundays from 12:00-8:30 PM. For more information, contact us at info@ralphthornton.org or 416-392-6810.
Photography Workshops and Seminars and events @ IX Gallery 
 Travels in Nepal – A Photography Fundraiser Exhibit for Nepal
The Photo Exhibit will be held at IX Gallery (101-11 Davies Avenue, Toronto, ON M4M 2A9) from September 19 to October 2, 2015.
Fundraising Show Opening: Saturday, September 19, 2015. 4-6pm
http://www.f11project.com/workshops/?category=f11project
Advanced Adobe Light room Develop Module Workshop
November 8 Sunday 10 am – 3 pm
Cost: $150+HST
Instructor: Louis Au
Presented in association with:
Life After Digital Workshop at Colourgenics
For registration, you can send us an email.
http://www.f11project.com/workshops/?category=Colourgenics
 IX Galley is available for rental
Consider our beautiful space for workshops/seminars, gallery exhibits and private events and our information is available from our listing on toronto spacefinder
http://toronto.spacefinder.org/spaces/11687
Calling all photographers: SNAP! 2016 wants you!
The SNAP! Contemporary Photo Competition is now open for entries. Submit your photos now for a chance to have your work entered in the SNAP! 2016 silent auction, which will take place on Thursday, March 31, 2016. All proceeds go to support the AIDS Committee of Toronto (ACT).
Dimensions has been SNAP's live auction sponsor since the very first event, and this year Ellen and Wendy are thrilled to announce that they will be part of the jury!
Click on the banner below for more information, or to enter your work.
First Gulf Community Workshop –

October 1st


Community Workshop to discuss the Master Plan for the development of the former Unilever site at 21 Don Roadway.
Date: October 1st, 2015
Time: 

6:30PM – 9:00PM


Location: Ralph Thornton Centre
Light refreshments will be available. Please forward this on to your networks and follow @HardyStevenson for meeting updates on Twitter.
Please contact Dave Hardy at DaveHardy@hardystevenson.com or 416-944-8444 ext. 222 for any questions about the session.
Comments
Comments. Tell us what you think...