There are so many four legged furry friends here in Leslieville/Riverside we wanted to start a blog of resources for them (and their humans).  Please let us know if you have another great service for pets that you would like us to add to the list.  Email us at info@leslieville.com
DOG GROOMING

Timmie Doggie Outfitters
1178 Queen St E
416-406-4999
www.timmie.ca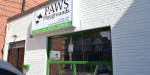 Paws Playgrounds Dog Boarding
19 Carlaw Ave
416-461-4788
www.pawsplaygrounds.com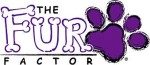 The Fur Factor
497 Pape Ave
647-345-2333
www.thefurfactor.net

  18K Mutts
338 Pape Ave
416-461-8818

   Riverside Ruff Cuts
1095 Dundas St E
416-461-2168
DOG WALKING
KatyK9
As a Certified Professional Dog Trainer, KatyK9 prides herself in helping both dog and owner succeed! Happy graduate clients have trained privately or in a group setting with KatyK9 for: problem behaviour modification, obedience training, polite leash walking, bringing puppy home  and socialization & condition.
Urban Bark Park
The Urban Bark Park is an amazing dog walking service that has served Toronto for 7 years.  They provide 2 hour dog walks in a large gated green private dog park in the heart of the lush Don Valley.  They offer door to door pick up and drop off.  Their walks are a popular service and with very limited spots so do call asap to book your dogs spot 416-694-7124
Barks 'n' Purrs Pet Services
Barks 'n' Purrs services a variety of Downtown Toronto Neighbourhoods. We are forever expanding, thanks to the referrals of our existing clients. Check out the location that serves you best. If you're just outside the perimeter we will gladly discuss service arrangements with you. Services offered Dog walking, Dog boarding, dog training, puppy & cat visits.
Toronto Leash Service
We offer a wide range of services including group and individual dog walks, puppy visits, cat sittings, let outs, and boarding. Our Toronto dog walking services are among the best in town with quality, value, and safety at the top of our list.
Kelly's Dog Walking Services
416-606-9225
A trusted extended family member since 2004.
I don't just walk your dogs, I walk with them.
First choice for dogs who want to explore, play, learn and have the best time ever!
A New Leash on Life
416-768-7070
A New Leash On Life is owned and operated by Stacey Grieve, a woman who LOVES dogs! Operating in and around the Leslieville, Toronto area, let us help you with your dog. We all live busy lives; ensure that your dog gets daily exercise and fresh air regardless of what's going on with your schedule.
Comments
Comments. Tell us what you think...