We have scoured the streets east of the Don River to find the best Gyms in Leslieville, Riverside, and South Riverdale.     Which are your favourite? Please comment below and let us know your thoughts!  Any personal trainers, staff that you would like to tell us about?

Fortis Fitness
11 Carlaw Ave
416-465-4777
www.fortisfitness.ca
services: 24/7 gym access, qualified certified trainers, no contracts or long term commitments, month to month memberships


CrossFit Toronto
32 Logan Ave
647-351-6336
www.crossfitto.com
services: bootcamp, crossfit traning, private training, nutrition, fascial stretch therapy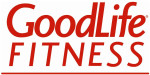 GoodLife Fitness
280 Coxwell Ave
416-466-8699
www.goodlifefitness.com
services: aqua classes, cardio classes, cycling, Les Mills classes, yoga, bodypump, CXWORX & ZUMBA

The Rock Oasis Inc
388 Carlaw Ave
416-703-3434
www.rockoasis.com
services: rock climbing – learn to climb and experienced climbers

Toronto Newgirls Boxing Club
388 Carlaw Ave #108
416-480-2058
www.torontonewgirls.com
services: boxing classes, competitors class and coaches program

Dwell Gym
276 Carlaw Ave
416-465-6200
www.dwellgym.com
services: 3500 sq ft of open loft style space, cardio & strength training equipment, 24/7 access, private restrooms with showers, towel service & flexible memberships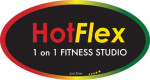 Hotflex Fitness
276 Carlaw Ave
416-406-0003
www.hotflexfitness.com
services: exercise programs, training to compete, nutrition programs

Quad East
672 Queen St E
416-850-2799
www.quadspin.com
services: spinning – standard, beginner, 3 hour rides, 60 min endurance, Live DJ spin, x-fit, bootcamp & 8 week weightloss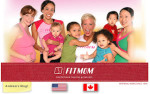 Fitmom
1112 Dundas St E
647-701-8435
www.fitmomfitness.com
services: pre-natal, post-natal, fitwoman, private and skype coaching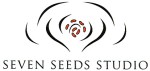 Seven Seeds Studio
914 Eastern Ave
416-465-6858
www.sevenseedsstudio.com
services: Hatha yoga, Hatha basics, Hatha for life, YIN yoga, Restorative yoga, Yoga Nidra

Pole Incorporated
276 Carlaw Ave
416-389-6617
www.poleinc.com
services: pre beginner pole basics, pole dance teaser, hood dance teaser. Beginner, Intermediate & Advanced Pole dancing.

Cassandra Hope Fitness
www.cassandrahope.com
services: private training

Fitbot Studio
1297 Gerrard St E.
647-693-3213
www.jowebsite.com
services: Fitbot bootcamp, Hatha Yoga, Iin home personal training sessions, monthly membership, motivation membership, partner training, single personal training

Mayfair
801 Lakeshore Blvd E
416-466-3777
www.mayfairclubs.com
services: Fitness, Tennis, Squash, Aquatics, Spa & Wellness, Bistro, Kidspace, IHRSA passport program, saunas & steam room, whirlpools, free wifi, free parking, private events & social club events.
Comments
Comments. Tell us what you think...