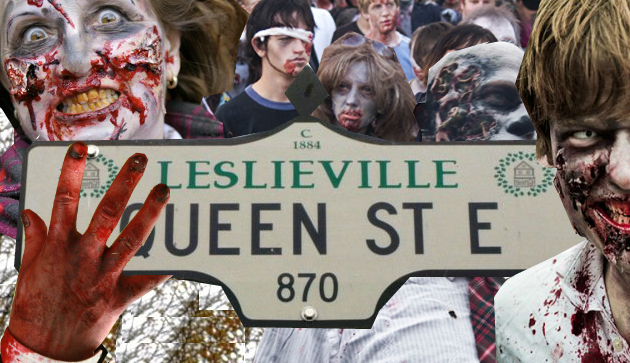 I'm sure you have already prepared yourself for the imminent Zombie Apocalypse. Your basement or condo locker is filled with all the necessities:  cases of beans, bottles of water, Fruit Loops, energy drinks,  weapons, and of course Matt & Ben's RE/MAX business cards (you might want to sell your home fast at the first sight of a Zombie). We generally aren't gun loving types in Leslieville, so most us will have to use common household weapons. There are a large number of gardeners on the east side, so I'm sure we will have a lot of shovels and tools.  We also love to cook so knives should be in abundance.
Contrary to what our friends and family may think, sometimes we have to think about things other than Leslieville and Riverside Real Estate.
Here are a few other things that would come in handy: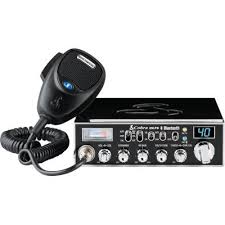 CB Radio. Yes, sorry your I-phone 6 won't work when the network is down.

Water purifying tablets.  Our water system will certainly be compromised when the R. C. Harris Water Treatment Plant is taken over by the walkers.
Duct tape. It fixes everything doesn't it?


 Random pieces of wood to board up your windows.
Yes, those random pieces of 2 x 4's from your 1986 kitchen renovation might actually come in handy!  Then you can tell your spouse : "Honey, I told you we would use that one day".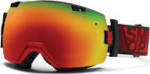 Protective and camo gear. Ski Goggles, hunting apparel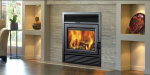 Heat. We live in Canada so friends with wood burning fireplaces will come in handy when our gas and electricity systems break down.

Camping Gear. You may need to sleep in the middle of Withrow Park.

Beef Jerky. Readily available at all abandoned gas stations.
The question that remains is this: Where is the best place to hide out?  
Here are the best options I could come up with, but I'm excited to hear yours!
Jimmy Simpson Rec Centre. It's a big solid building without a lot of windows. The manager, Paul Stone, runs a tight ship so I can see him being a good ally.  He could very well be the Rick Grimes of Leslieville. 870 Queen St E, Toronto, ON M4M 3G9 (416) 392-0751
Riverside BIA. Perry and the gang down at the BIA are already community leaders, why not look to them to lead us through the Zombie Attack? 761 Queen St E, Toronto, ON M4M 1H4
(416) 466-8167
Why not settle in one of the great pub spots of Leslieville and Riverside : Prohibition, The Roy, or perhaps the soon to be open Maple Leaf Tavern? It certainly wouldn't hurt to have some cold microbrews while we wait for the end of the world.
Roden PS.  It's a large concrete structure that would survive just about anything!  151 Hiawatha Rd, Toronto, ON M4L 2Y1 (416) 393-9555
Matt & Ben's office at RE/MAX Hallmark Realty. I'm not sure if you have been to the basement at 785 Queen Street East but we are very prepared. Lots of cold storage filled with Zombie Apocalypse necessities. I know, the thought of being surrounded by realtors makes you sick to your stomach – but we could be used as bait to slow down the walkers while you escape to safety. Also our lawn signs can be handy in boarding up the windows!
The Toronto Islands. Yes, I know this is outside Leslieville and Riverside. But, I can't think of a better place to go. Zombies can't swim! So get in your kayak, head over to the islands to a haven of safety.  The RCYC building might be a good place to set up shop.
Korman and Company Lawyers. Mitch, Katie and their gang of  tough east side lawyers would certainly be willing to open up their doors to locals and friends. While you're in there they can supply you with an iron-clad will. Best to take care of business in case things go south. 721 Queen St E, Toronto, ON M4M 1H1 (416) 465-4232
Where will you escape to when the zombies come?  (please insert your comments below)
Happy Halloween from the Matt & Ben Team at RE/MAX Hallmark Realty in Riverside/Leslieville!
Ben Ferguson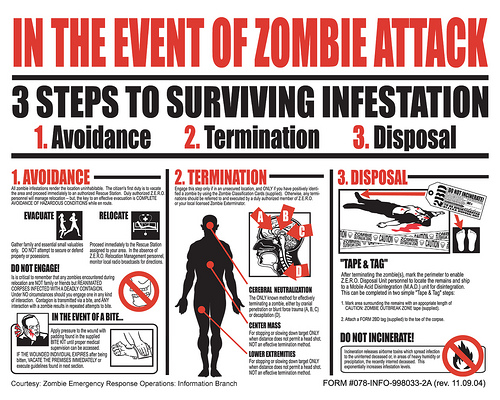 Comments
Comments. Tell us what you think...