Check out this update from our local Riverside BIA!
—
Featured: Road Closures at the Sounds of Leslieville & Riverside; Public Art Walk is Coming Up!; Thank You & Photos of Culinary Walk!
BIA Notices/Reminders: Cigarette Recycling Program; Temporary Sidewalk Signs; 20% Discount at Cirque Du Soleil – Alegría
Riverside BIA 2019 Event Calendar
Upcoming Riverside BIA Member Happenings
Neighbourhood News: Lower Don's New Public Art; Positions Available at the RTCC
Submit YOUR Riverside news/events via office@riverside-to.com
Road Closures at the Sounds of Leslieville & Riverside
The Beaches International Jazz Festival is bringing 'The Sounds of Leslieville & Riverside' back to Jimmie Simpson Park and Queen Street East again in from July 5-7, 2019.
There will be a number of street closures in Riverside throughout the weekend. These street closures will feature an amazing line up of FREE music!
There will be temporary partial street closures at the following from Queen St E. to the laneway on the following streets:
Lewis St.
Saulter St.
Boulton Ave.
Degrassi St.
McGee St.
Booth St.
These closures will occur on:
Friday, July 5th, from 7pm – 10:30pm
Saturday, July 6th, from 2pm – 10pm
Sunday, July 7th, from 1pm – 4pm
If you would like to take participate at the Sounds of Leslieville & Riverside or if you have any questions or concerns, please contact Lais at marketing@riverside-to.com or 416-303-4484.
Riverside Public Art Walk is Coming Up!
Join Anjuli Solanki on July 6th at 10:00am for a walk in the neighbourhood to learn more about public art in Riverside!


Join Riverside on Saturday, July 6th if you would like to learn more about Riverside's public art which weaves together stories of changes over space and time, heritage, people, nature, and ways of living.

Anjuli is the Director of Community Programs at The STEPS Initiative, and the former Executive Director of the Riverside BIA, and helped implement many of the Riverside public art projects you will learn about and see on the tour.

The walk is free, however, registration is required due to limited spots. Let us know you're coming!
Cigarette Recycling Progam
Have you been struggling with cigarette butts in front of your store?


The Riverside BIA has a Cigarette Recycling program together with TerraCycle.

The program consists of the business paying a one-time fee of $100 to join the Cigarette Recycling Program and the BIA will install and maintain a cigarette receptacle outside your business, which will be emptied regularly and sent for recycling through the Terracycle.

TerraCycle is a highly-awarded and globally recognized recycling company that develops zero waste solutions for difficult-to-recycle waste streams. To learn more about TerraCycle, the company that recycles them, click here.

To be part of the program, contact the BIA Office at office@riverside-to or 416-303-4484.
Temporary Sidewalk Signs
Outdoor sidewalk signs are a great way to get noticed and promote your business. However, did you know there are rules for having a sign?


The Toronto Municipal Code (Chapter 693, Signs) layout requirements for businesses, particularly:
Every business displaying a portable sign (e.g. A-Frame) must first obtain a permit to do so (693-21)
Your permitted sign must be located on the public property (e.g. the sidewalk) adjacent to your business
Your sign must allow for an unobstructed pedestrian clearway of a minimum of 2.1m
No more than one portable sign can be displayed for a business
Your sign can only be displayed during your business operating hours
Sign size must be between 0.5m and 1m in height, and no wider than 0.6 m
20% Discount at Cirque Du Soleil – Alegria
Cirque Du Soleil is back in Toronto under the Big Top at Ontario Place from September 12 to November 3!

The Riverside BIA members receive a discount on tickets through our membership with TABIA! Use the promo code: BTABIA20 for 20% off tickets! Tickets available for purchase here!
Alegría is reinterpreted to share its timeless story once more. The classic power struggle of old meets new is reinterpreted for today's cultural pulse. Led by an intangible wind of change, an emerging movement strives to shake the established order, instilling hope and renewal to bring light to a world in perfect harmony. Alegría energizes the audience with a joyful spirit for a brighter and more inspiring tomorrow.
Lower Don's New Public Art
In July, Toronto-based artist Beth Stuart will present her new large-scale mural Reube (V. Stepanova and M. Vionnet), which will be painted on the Dundas Street bridge where it crosses the Don River. The mural features a motif using historical patterns from Stuart's research into the role of women clothing designers in the emergence of modernism and the modern city. In this blog post, read more about the inspiration behind this grand mural and it's connection to Toronto during the 20th century.
Throughout June, walk down the Lower Don Trail to check out the installation process. Click here for more info!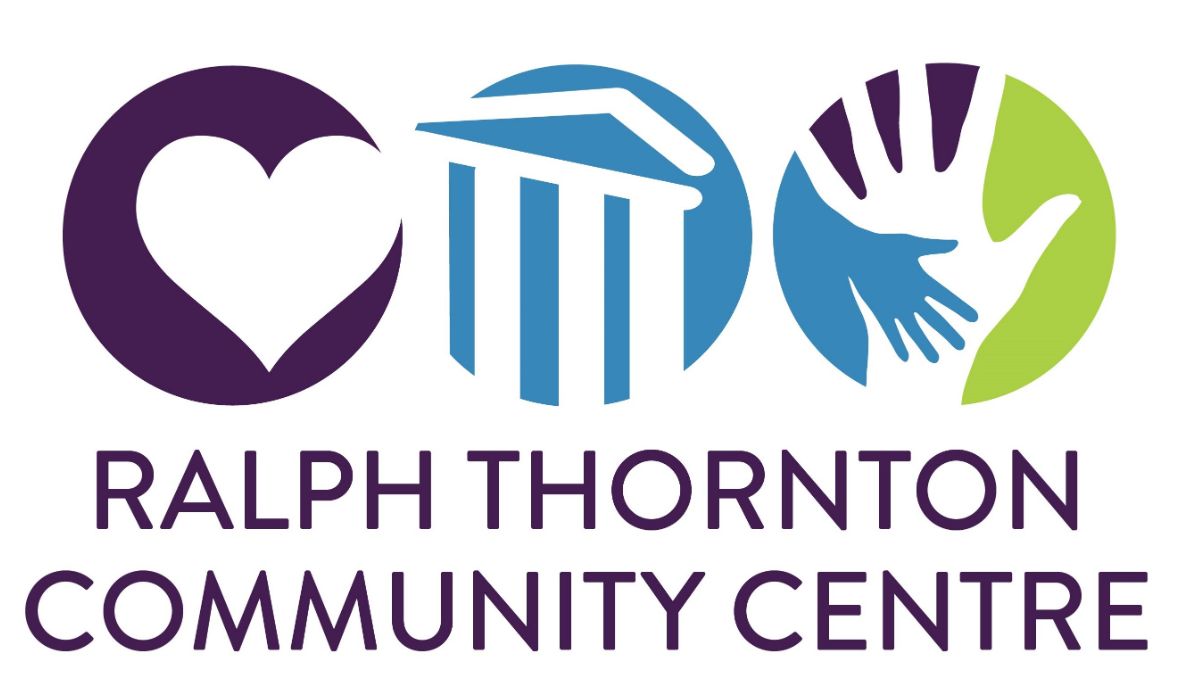 Positions Available at the Ralph Thornton Community Centre
The Ralph Thornton Community Centre employs a talented and dedicated team, working together to create a vibrant community hub.
There are currently a number of job openings at the RTCC. They are currently looking for a Children's Program Coordinator (10-month contract) and Relief Reception, Mentor Program, and Children's Program positions.
For more information on these opportunities, visit the RTCC website, visit them at 765 Queen St. East, or contact them at 416-392-6810!

Comments
Comments. Tell us what you think...