Check out this update from our local Riverside BIA!

—
Featured: Thank You & Recap of Halloween Fest; Les Clefs D'Or Tour; Historical Plaques Can Be Accessed Online Now!
BIA Notices/Reminders: Big Smoke Vinyl Show is Tomorrow @ Jasper Dandy!; Women Entrepreneurship Fund Application Deadline is Nov 15th.
Upcoming Riverside BIA Member Happenings
Neighbourhood News: Leslieville Flea Holiday Market @Jimmie Simpson; Museum Arts Pass Family Saturdays: Bata Shoe Museum visits Riverdale.
Submit YOUR Riverside news/events via office@riverside-to.com
Thank you & Recap of Halloween Fest!

Riverside BIA's Halloween Fest was a big success!THANK YOU for an amazing event last Saturday, we had a great turnout and we hope you had a blast just like we did!!

A BIG thanks to Nell & Natasha Real Estate Homeward for creating their always festive event with face painting, pumpkin decoration, treats, hot chocolate! Thank you to Tim, from Sing Along Tim, who went above and beyond in order to perform in this event.

Thank you to Jimmie Simpson Community Centre for hosting their always amazing Pumpkin Carving and Haunted House!
Thanks also to George Brown College volunteers who helped during the event.
Thanks to all Riverside businesses that participated in our Kiddie Costume Parade distributing treats for kids! 🙂

Check our blog to see photos: http://ow.ly/Ht7430mqSEj
Les Clefs D'Or
Concierge Tour in Riverside

Last Thursday, Oct 27th, we had an amazing time showing Riverside around for a group of concierge from Les Clefs D'Or Toronto.
With their mission in mind, the Riverside BIA hosted a tour with a group of Les Clefs D'Or Concierges in order to showcase a few of many amazing gems of Riverside. Time was short but full of information and exchange of tips and ideas.
Take a look at some great moments of that night on our blog post.
Historical Plaques at Your Fingertips

You can now find all Riverside Historical Plaques location on one app!

Heritage Toronto partnered with Driftscape, as the first step to digital rejuvenation. This Toronto based start up has created a free app that is available on Android or iPhone devices that lets users discover nearby Heritage Toronto plaques as well as other historical content from cultural and media organizations.

Now you can easily discover the city's culture and heritage. They are proud of the results and would love to hear what you think. If you have any questions or comments about this exciting new development, please let them know at htdesk@toronto.ca.
Big Smoke Vinyl Show is Tomorrow @ Jasper Dandy!
Riverdale Trading Company is gearing up for their inaugural Big Smoke Vinyl Show!
It will take place at Jasper Dandy on November 3rd from 11am-4pm! The Big Smoke Vinyl Show will be offering thousands of records for guests to browse and purchase, including vintage, new, rare, and collectible pressings brought in by various vendors from all over Ontario.
Pair that with a beer and Jasper Dandy's signature burger and you have a winning combo!
Riverdale Trading Co has also generously donated three autographed records which will be raffled off in support of the Ralph Thornton Community Centre.
Check prices and learn more about it on our blog post!
Women Entrepreneurship Fund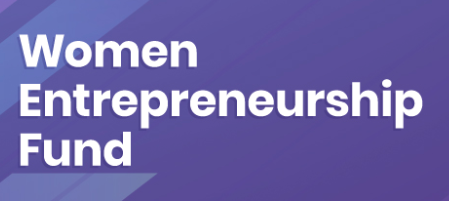 Women Entrepreneurship Fund Application Deadline is Nov 15th
Through the Women Entrepreneurship Fund, the Government is making funding available directly to women entrepreneurs. The objective is to provide support to women to grow their businesses and facilitate their pursuit of opportunities in markets abroad. The Fund will provide up to $100,000 in non-repayable contribution funding for 12 months.
Activities should focus on:
Supporting pursuit of market opportunities abroad
Supporting Scale-up, Expansion and Growth
Check all the details on the official website.
Flea Holiday market at Jimmie Simpson Rec Centre!
Don't miss The Leslieville Flea Holiday Market December 8th and 9th at the Jimmie Simpson Recreation Centre. Shop from over 55 plus vendors selling a curated selection of vintage and handcrafted items. Have your picture taken with Santa. Proceeds go to CAMH. Shop for baked goods or just treat yourself. Take part in the Holiday tree lighting ceremony. 10 am-5 pm. Free admission.
At Jimmie Simpson Recreation Centre 870 Queen St East!
Learn more about it here.
MAP Family Saturdays: Bata Shoe Museum visits Riverdale
Have you ever wanted to feel a sealskin boot or touch a shoe made from a tire? Well now is your chance! Join the Bata Shoe Museum staff and touch and examine museum objects up close while hearing the fascinating stories behind the shoes.
Sat Nov 10, 2018
10:30 a.m. – 11:30 a.m.
60 mins
At Riverdale Location: 370 Broadview Avenue, Toronto
Comments
Comments. Tell us what you think...
Leslieville/Riverside News: #RiversideTO BIA Weekly Update