Thanks to local interior designer Jacqueline Peres for this great blog post!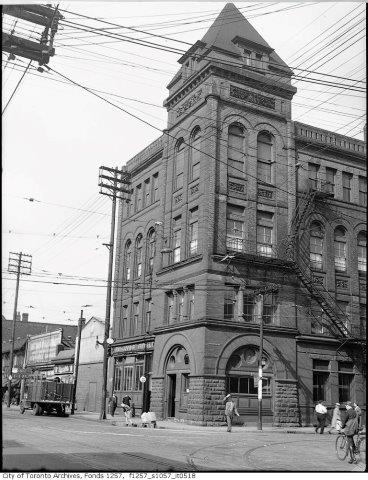 Thinking of creating a gallery wall, and have no idea where to start? As a proud Leslieviller, there are some inexpensive choices for displaying neighbourhood love and gaining conversation pieces for your next dinner party. Scour through thousands of photos at Toronto Archives here OR better yet, drop by for a visit. Park in their lot at 255 Spadina Road for free (where else can you find a spacious and FREE spot downtown?). Reference staff will register you so you can scour through thousands of photos on site (librarian help, also free!). Prices are very reasonable for original photograph reproductions ($25 for a digital file to $100 for prints). Get yourself a mat and frame and voila, instant artwork at the fraction of the cost of buying ready made prints at the local gallery! There are many fantastic photographs of Riverdale, Riverside, Leslieville, The Pocket, Danforth, and all the other fantastic neighbourhoods that make up Toronto's East End!
– Jacqueline Peres
(Jacqueline Peres is the owner of Maison Jacqueline, a Leslieville interior decorating company offering services in space planning, colour consultation and project management, among other things. She can be reached at jacqueline567@yahoo.com.)
Comments
Comments. Tell us what you think...