Yard Sale At Dundas and Carlaw!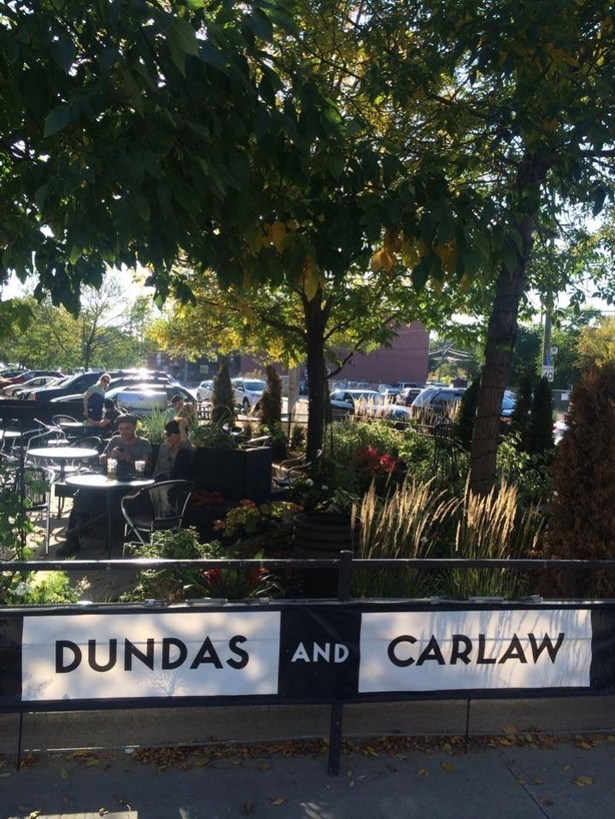 We are having a yard sale with free food! Burgers are on Matt and Ben!
With so many new people moving into the area, we know many of them want to get rid of some things and other need new things to stuff into their condo lockers.
So come drop by and see what your neighbours have for sale.
Also Liberty Village Brewing is doing a Tap Takeover. That means their award-winning beer will be flowing all weekend long!
BBQ will be on both days!
Riverside Walks
September 12th- starting at 10:30 AM
Meet at 1 Munro Street
Guided Wild Plant Walk-Mobile History Lab-(12:00 – 6:00 PM Sidewalk Shopping)
Join for: fresh blooms at the Toronto Flower Market (659 Queen St E from 10AM-3PM); learn all about herbal healing on free Medicinal Plant & Herb Walk, guided by herbalist Danette Steele! (meet at Munro Street/Queen East, 10:30AM); and share your Riverside stories and memories with the Transitions in Progress Mobile Lab (at Munro Street/Queen East 10:30AM-1:30PM), and visit A Portrait of Your Mind Gallery (690A Queen East 12-3pm).
East Side Pop Up Market
September 12
Enjoy the East Side Pop up Market in Jimmie Simpson Park
All Candidates Meeting
September 15 
Get informed on who to vote for this upcoming Federal Election!
Toronto-Danforth All-Candidates meeting happening 7:00-9:00 PM Ralph Thornton Centre 765 Queen Street East
Silly Fest
September 20
Click to learn more about this fun event in our community!
Silly Fest – happening 1:30-5:30 PM at 765 Queen Street East
Fundraiser/BBQ Silent Auction
September 24
Fundraiser/BBQ silent Auction, Raffle, and more! 4:30-6:00 PM
Boulton Avenue Daycare 131 Broadview Avenue
Ralph Thornton Centre AGM
September 30
Everyone is welcome to Ralph Thornton Centre AGM! Happening @ 6:30 PM 765 Queen Street East
AGMPlus more Riverside Neighbourhood News
Here is a look at the stores that are moving in and out of our neighbourhood!
http://www.riverside-to.com/2015/09/change-is-in-the-air-whos-in-and-whos-out-in-riverside-this-fall/
Many thanks to our Riverside BIA for their help providing this information!
Comments
Comments. Tell us what you think...