Summer is in full swing and there is nothing like spending time outdoors to enjoy the weather. It's time to get barbecuing, take your dogs for a walk, take the kids out for a game, or enjoy a book in the sun. Here are four parks in Toronto's east-end to visit while the sun is out.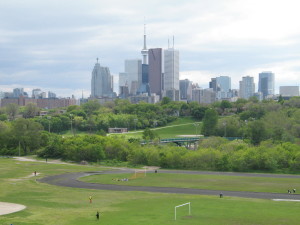 "This 18 hectare park near Danforth Avenue and Broadview Avenue is popular for winter tobogganing and views of downtown Toronto skyline. Riverdale Park East features two ball diamonds, three multipurpose sports fields, a running track, seven tennis courts, an artificial outdoor ice rink and ball hockey pad, a picnic area and a children's playground. The ice rink features a hockey pad which is also a please pad. There are change rooms for changing into skates. There is a nice playground to the east of the rink. A naturalized area at the north end of the park has many recreational trails ideal for walking. Located at the north entrance to the park on Broadview Avenue is the Riverdale Park East Outdoor Pool." – toronto.ca
On Broadview, South of Danforth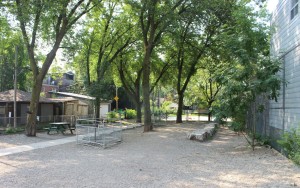 "An 8 hectare park on Logan Avenue just south of Danforth Avenue featuring two ball diamonds, a multipurpose sports field, two outdoor tennis courts, a volleyball court, a dog off-leash area, a wading pool and a children's playground. In the middle of the park is the Withrow Park Outdoor Artificial Ice Rink." – toronto.ca
23 Audley Avenue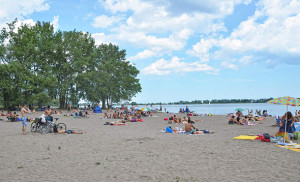 "Located on the north shore of the Outer Harbour at the foot of Cherry Street. The park features dog off-leash area, ample parking is located on the Martin Goodman Trail and receives TTC bus service during the summer season. The west side of the beach is popular with kite boarders. "- toronto.ca
"Special Features
BLUE FLAG BEACH – Cherry Beach typically achieves annual blue flag certification. This international eco-label is awarded to beaches that meet high water quality, environmental and safety standards.
SCENIC VIEW – Great spot to watch a sunset."- toronto.ca
Foot of Cherry Street, South of Unwin Avenue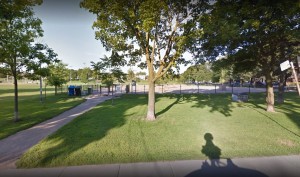 "Greenwood is a bustling park and boasts two baseball diamonds, a soccer pitch, a (covered) artificial outdoor ice rink, a playground and an outdoor swimming pool." – Toronto Parks and Trees Foundation
The Park is also a great city location to let your pet run leash-free and enjoy his/her time with other canines.
Northwest Corner of Greenwood Avenue and Dundas Street
Comments
Comments. Tell us what you think...