As you have probably read in previous posts – we are quite excited about all the changes happening in the Gerrard strip between Jones and Coxwell. The North East corner of Leslieville.  Brickyard Grounds, GAS Gerrard Art Space, Lazy Daisy, Sideshow Cafe, Starbucks, GBK Great Burger Kitchen, McGugans,Aprile Bambina Cucina and many more.    But how does this sound: A great local brewery!      The good folks at Left Field are starting construction shortly and are hosting an open house to show off their new location. Its a cool spot, close to where I live. Down an alleyway.. Almost has a New Yorky Feel.      This alley way is also the newish home to the crew at www.pilotcoffeeroasters.com (Also owners of Te Aro on Queen Street East) .   The east end keeps getting better by the minute – its fun to watch!
The invite for the open house is below! I will be popping over there – look forward to seeing everyone!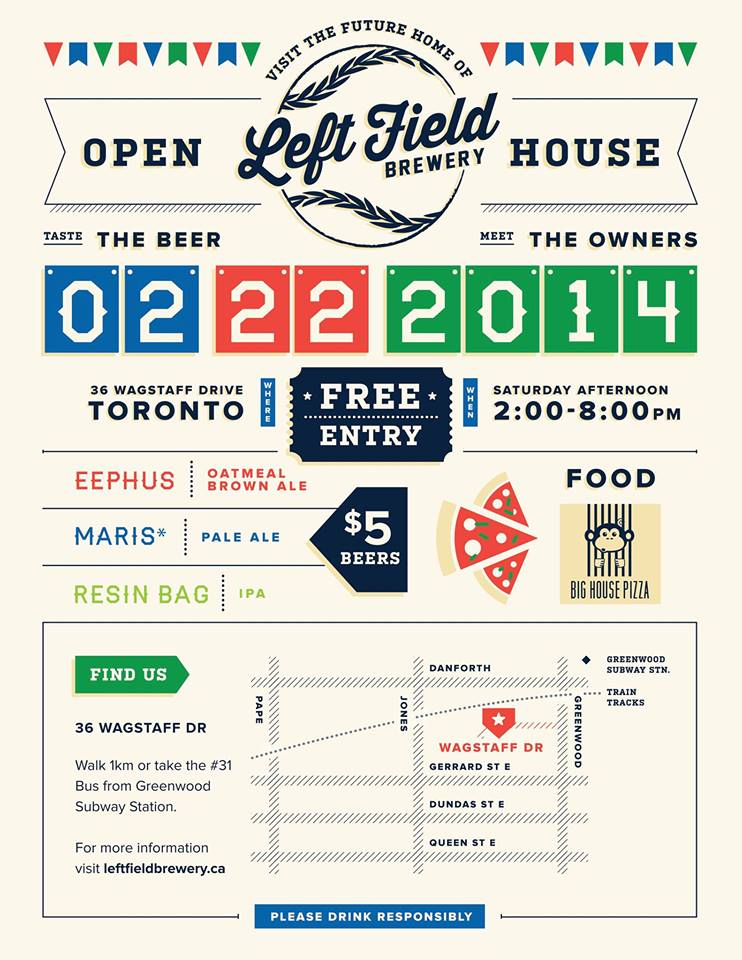 Comments
Comments. Tell us what you think...